Our Family
Welcome to Iowa Dalmatians!!
Our Dalmatian puppies are bred for stable temperaments, stamina, quality genetics, behavior, and lovable personalities. We focus on bettering the health of the breed and diminishing negative stereotypes. We are a family generation of breeders that has been breeding since late 1990's with approximately one litter a year.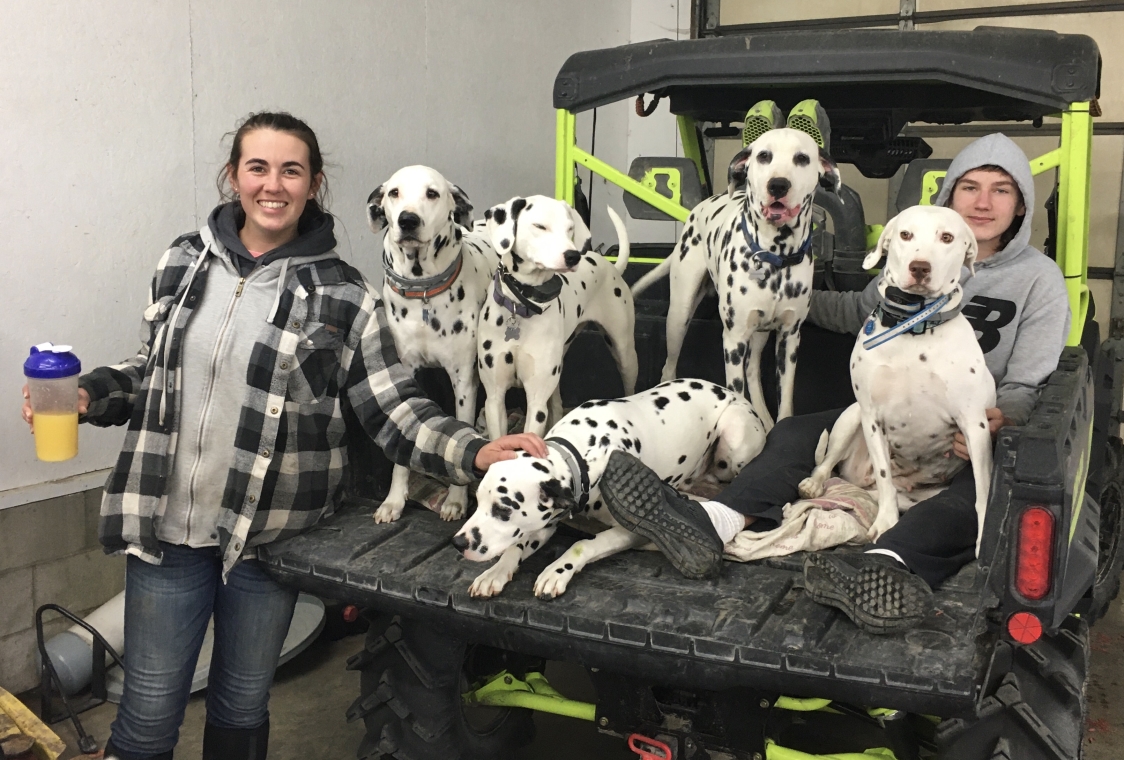 Our facilities include a horse ranch and a home with a lake in the front yard and a forest in the backyard. Our current sire is Mai Tai (Tai) and Dam, Malibu (Boo). The puppies are born in a kid's swimming pool in our living room with humans and other canines assisting. Each puppy is handled from day one and receives any specialized care, if needed. Your puppy will go home with the following:
American Kennel Club (AKC) Limited Registration (Unless breeding rights are discussed and approved)

Spay or Neuter Contract

Health Guarantee

Microchip

First Vaccinations

First De-wormings

Genetic Testing for High Uric Acid (HUA) or Low Uric Acid (LUA)

Veterinary Health Check

Small bag of puppy food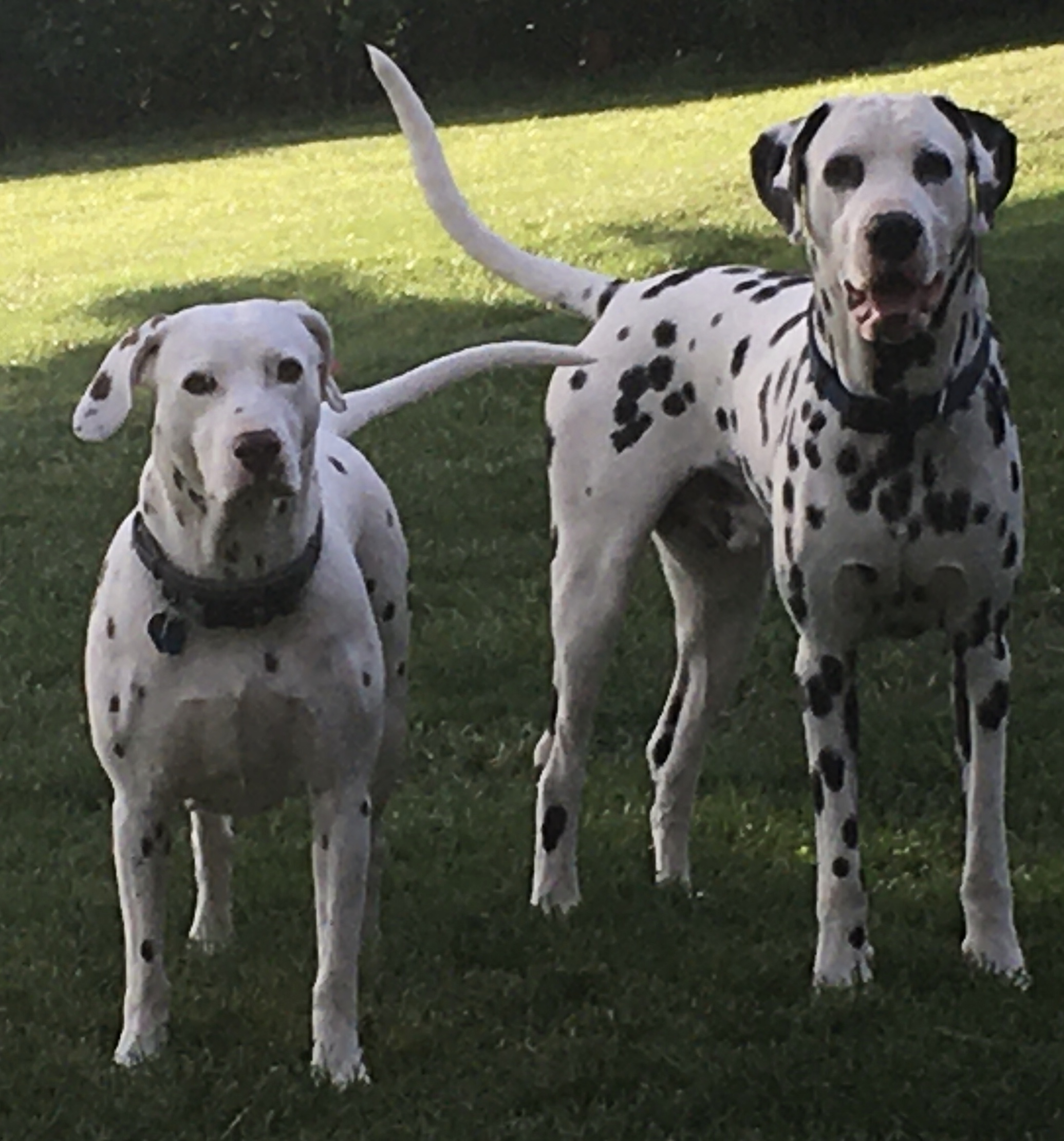 We own two other Dalmatians: Captain Morgan (Captain) and Violet Pansy Hydrangea (Violet). Let's not forget our American Bulldog (Gus the Bus), our English Bulldog (Sir Robert Roland), Blue Heeler (The Original Odie), a plethora of horses, and cats. Our dogs all routinely run around the farm, swim in the lake, and frolic through the woods.
Our dogs are trained with love and freedom to explore. They are treated just like any of our other human children or grandchildren. We focus on a lot of socialization with other dogs, animals, friends, adults, children, babies, and special needs individuals. We travel with our dogs to a variety of places from trail riding to trips around the country.