NYFD Ladder Company 20 Dalmatian
9/11 is a date never to be forgotten. The Fire Department of New York's Ladder Company 20 in Manhattan lost seven of its members who raced to the 35th floor of the North Tower of the World Trade Center before the building collapsed. Shortly after 9/11, two Rochester, New York sheriffs, Sandy Robinson and Kathy Cahill, gave Ladder 20 a Dalmatian puppy in honor of the first responders killed. The puppy was named Twenty and went on all the fire calls. She also represented Ladder 20 at events and helped heal our heroes. Twenty passed in 2016 of old age where many retired and current firefighters came to say goodbye.
In honor of the 20-year anniversary of 9/11, Diamondhead's Iowa Dalmatians and the two sheriffs are again donating a puppy to Ladder 20. He is currently named Tank after firefighter, Michael J. Toal, age 66, who recently succumbed to a long-term illness caused by the caustic dust at the Twin Towers.
Tank will live his life inside the fire house with plenty of mommy and daddys to love on him! He will join Ladder 20 on a variety of calls and signify strength, compassion, and courage in the face of darkness.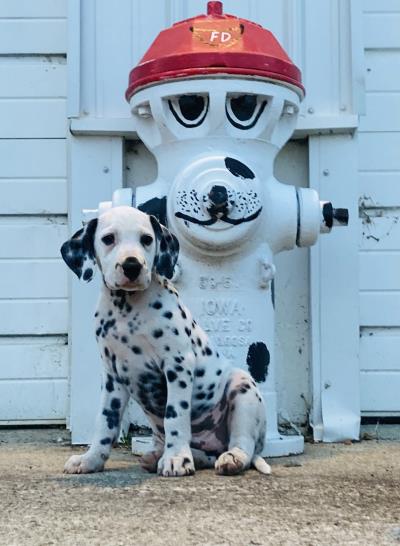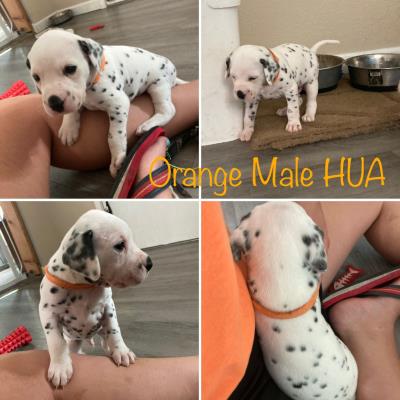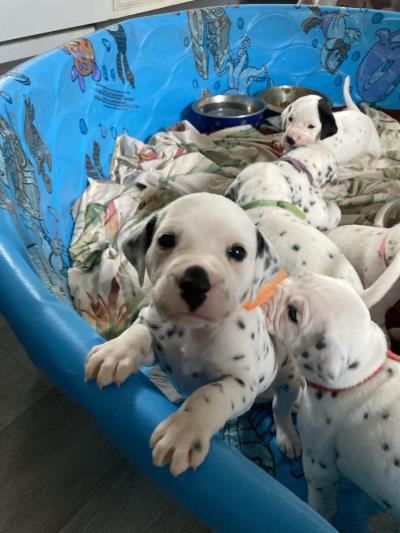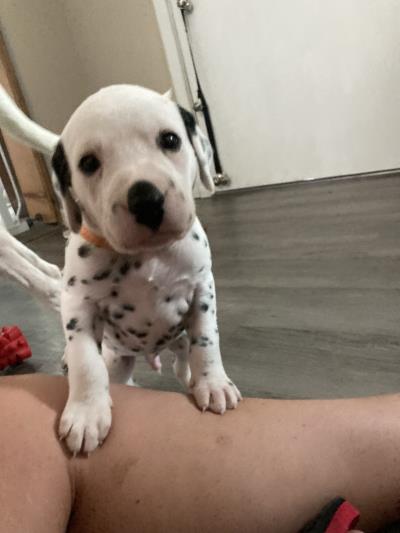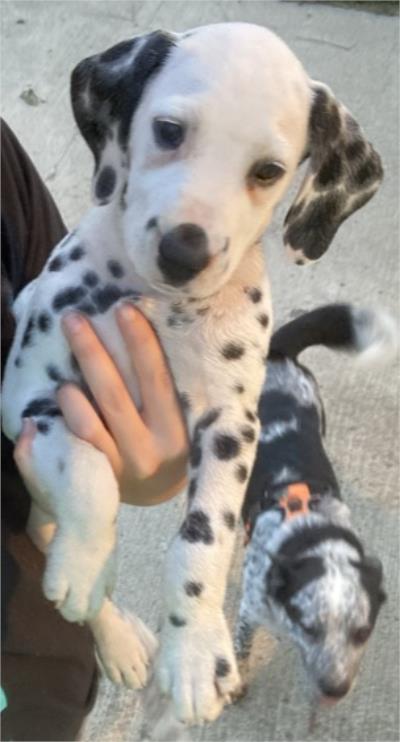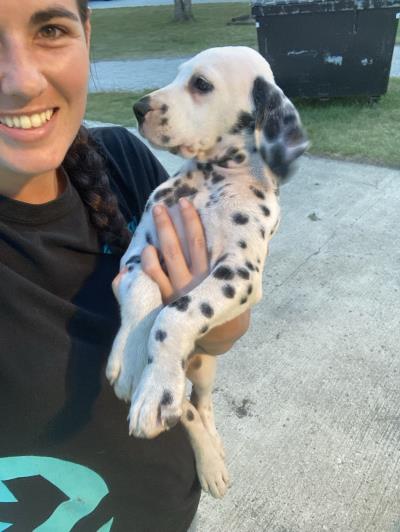 You can follow Tank's story on our Facebook page (Diamondhead's Iowa Dalmatians) or NYFD Ladder 20's Facebook Page.